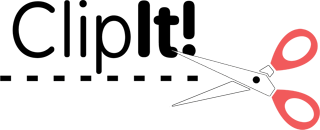 Select a portion of your favorite webpages and get live updates on Apple Watch and on Widget.
When the webpage's content is updated, your clip is also updated.
Browse the web with the built-in web browser.
Zoom and scroll webpages, resize and move your rectangle selection.
You can take web clips as never before!
Fully manage your clips.
You can delete, reorder and rename them.
Apple Watch app features:
• High quality clips (no grainy, blurry or pixelated images).
• Automatically refresh clips at a glance.
• Move naturally between your clips by a swipe gesture.
• Refresh your clips every time you want by firmly pressing on the screen.
• Scroll your clips with Digital Crown.
• Quickly open in Safari the webpage you used to create your clip by simply unlocking your iPhone thanks to Handoff.
• Check your first and most important clip from Glance.
Widget features:
• Move through all the clips thanks to a convenient user interface.
• Enlarge a clip for better reading of contents.
• Automatic background clips updates. *
• Fast one-touch link to the webpage you used to create your clip.
You can setup your clips to automatically refresh in background every choosen time interval. *
Clip It! is able to manage and keep updated up to 8 clips. **
Compatible with vast majority of websites (desktop, mobile and responsive) and cookies.
We don't track you. Privacy it's our mission.
Clip It! does not collect or share personal information, browsing history and user behavior.
* Background updates requires "Background App Refresh" to be enabled from Settings.
** Requires Clip It! Pro.
Clip It! is no more available 🙁